Fall, leafy roads fall off a lot, and web programmers are more than leaves falling off the street. "So instead of asking," How can I become a web programmer? " How can I become a master web programmer? "
The number of developer in the world very more , but how many people achieve success  on this path ?
On this article , I hope you can equip yourself with the way you thinks , knowledge , and skill necessary to stand out from crowd and achieve success in your web programming career . Although you want to create your company or free the way freelancer yourself .
The article will be a powerful inspiration for those who are willing to break their own limits .
I / ARE YOU REALLY PASSIONATE ABOUT THIS FIELD ?
" Passion " is a common word , which means that word has changed a lot . Actually , the meaning of the word is " strong felling , hard to control "
Passion is not passive , but a process of action . Most people hate their work 9-5 , as little as the work they love and passionate about it .
Most importantly , you should ask yourself three questions :
When thinking about website and web app , do I have excitement ?
Is this an interesting job I do ?
Will becoming a programmer fit my lifestyle ( and family ) goals ?
If your answer is "Yes" to all the above questions , you are on the right track to become a web developer .
II / WHAT ARE YOUR REASON ?
Here is most important question you need to ask yourself . Why you want to become a programmer ?
To make a difference and change the lives of others ?
To build projects for others ?
To get your own project ?
To get high income ?
III / WHAT ATTRACTED YOU ?
Which one do you prefer , logic and problem-solving , or design and graphics ?
If you like the logic , you will fit into the wed back-end web programming .
What you do not see of the Website is the back-end . With servers in certain position in the world , processing all data of the website and send information processed to the browser .
All that you see, click and interact on the site will belong to the Front-end.  Maybe you like them both !?
IV / ACTION PLANNING
Once you've identified the topic that interests you, as well as the type of work you want to do, it's time to plan.
How much time can you devote to studying ?
How willing are you willing to invest in your studies ?
The following example will make it easier for you to apply in your case : " Every day I only study fro two hours . My total budget is $500 and I like learning the web front-end . "
After a period of study what to learn and where to study , you win get an outline as follows :
Month 1 : Learn HTML and CSS
Month 2 : Learn Bootstrap and basic design
Month 3 : Website with HTML . CSS and Bootstrap
Month 4 : Learn JavaScript
Month 5 : Learn more advanced JavaScript
Month 6 : Website with HTML , CSS and JavaScript
Month 7 : Focus on web portfolio and branding
Month 8 : Search for businesses and organizations and often web help to them ( Free to earn business )
Month 9 : Focus on improving knowledge and improving defects
Month 10 : There should be at least 10 client websites on the portfolio
Month 11: Learn freelance principles and business fundamentals
Month 12: Find potential clients, introduce your products to attract paid clients or apply for jobs.
V / ACTION
If you want to great things , you have to know the trade-offs .
If you want to become a successful web programming or freelancer and complain that you do not have the time , why not try looking at the daily / weekly / monthly calendar to see if you can try more time . To learn , develop skills and practice ?
Watching TV is one of the most irreplaceable habits I've eliminated: I have lived "non-TV" life for two years now, and I'm feeling great! How much success do you want to achieve? Do not delay or accuse. Put your butt up and do it!
VI / DISCIPLINE AND MOTIVATION
Momentum is good, but much of it only lasts … temporarily. Discipline will make you act when you do not want to do anything or when you are not interested in continuing.
VII / SOCIAL MEDIA
Today, anyone needs to build a reputation online, and social networking is the ideal channel.
Build profiles on LinkedIn, Twitter, Instagram and Facebook.
VIII / CREATE A PORTFOLIO PAGE
Your portfolio is no different than your online resume.
Let's see what you've done that is always more convincing than just words
Here are three beautiful portforlio examples: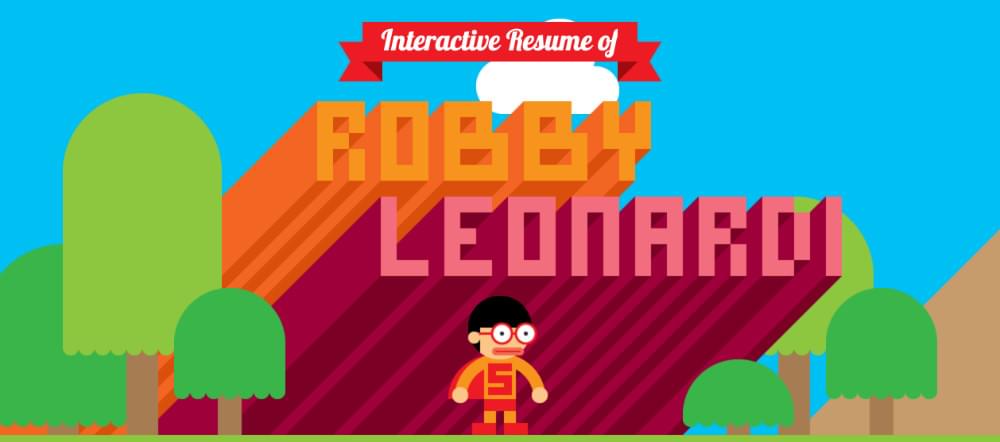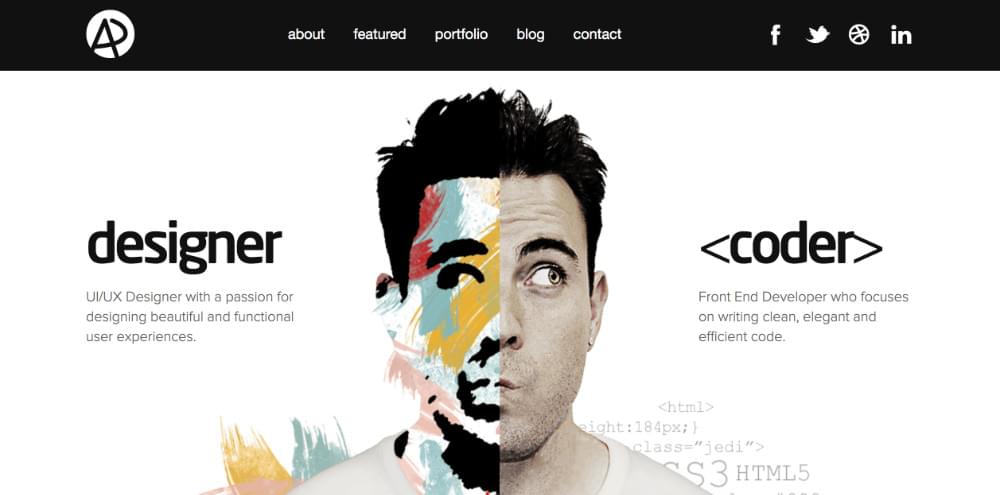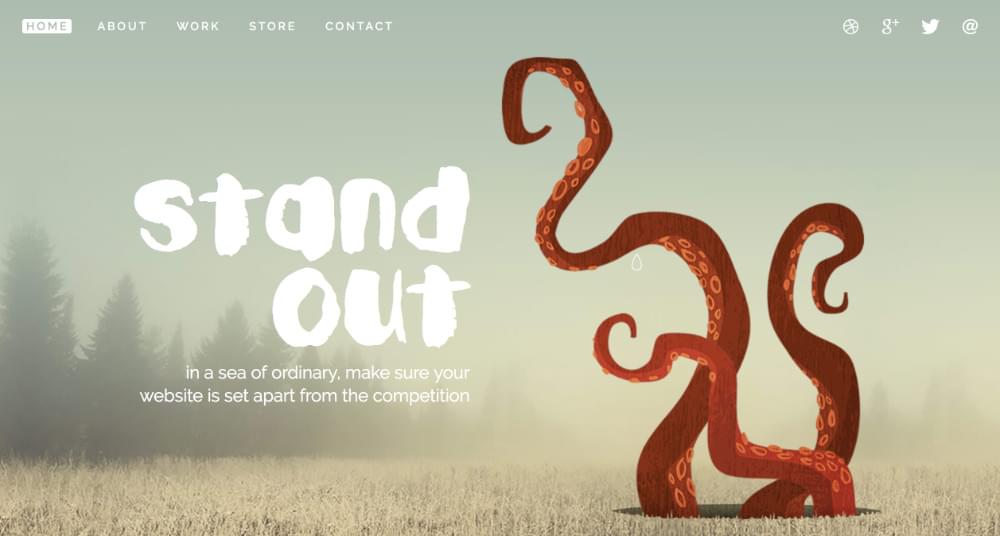 Look at your website . They were just newbie ,  and now see how they showcase their art and expertise .
If your portfolio is good enough, prospective clients and / or employers will find their way. Let's build a good project / website gradually, even if you have to make a free period of time.
IX / CONTRIBUTE TO OPEN-SOURCE PROJECTS
Contributing to Open-Source Projects helps you demonstrate:
You enjoy the work you are doing
Team-building skills
Other specialized skills.
On top of that, if you do well, you will be famous in the community, and increase your credibility.
JohnQuig, the founder of jQuery, said a very interesting question:
When recruited, a good GitHub commit log is more than 8 good resume.
Here are 5 addresses you can contribute to open source projects:
X / DO YOU HAVE ENOUGH STUBBORNNESS?
Why must be stubborn?
Web developers often face many challenges. If you have a bug in the code, or the finished product is not what you expected, do not just ignore it if you can not find a solution. Be stubborn and find the most comprehensive treatment possible.
Obviously, you will have to invest more time, but you will learn more, remember better, and better apply the knowledge learned to future projects.
XI /  WORK SMART
Give me six hours to cut trees, and I will spend the first four hours to sharpen the ax.
Abraham Lincoln's words are so familiar to every worker, and obviously apply to web programming. Successful people will work smarter, more efficient and save more time.
XII / KNOWING MUCH IS NOT ENOUGH
I know more languages than you so I will be more successful.
Knowing more is not enough, but more is what you do with what you know.
When interviewing, who knows the most will always get the job right?
But the truth that almost everyone knows is in the "real world", this is not true. Skill is not the only factor for getting your job (or winning a freelance client), but many other factors.
XIII / DEVELOPMENT
Professionals in any industry need continuous learning to improve their knowledge and skills. With the nature of the industry such as web programming, learning is even more important.
If you learned C ++ 20 years ago, and would not update with new trends, that knowledge would probably not be available today.
No matter what experience you have, always renew your knowledge and always learn.
XIV / EXPERIENCE
Who would you like to hire?
A 35-year-old business coach who has just completed an MBA with a high score, or
A 30-year-old business coach who dropped out of high school, did not qualify, but had three million dollar business dealings and sold two for a profit?
Experience always outstrips theory. Do not just open up the hymn "I Can Do [xxx]": Only the average programmer says so. What do you have to show?
XV / PRICE
When you start to have more confidence you have more experience, you need to better evaluate your service.
At this stage, success in the blink of an eye. Would you prefer to pay 120 million a year or 240 million a year?
If I only sell a bottle, and I tell you that I have two bottles, one $ 5 bottle and the other 55 dollars, you would think the $ 5 bottle is the problem, right?
This principle also applies to the service you provide.
Although it is mainly applied to freelancing, but actually when the salary you need to evaluate yourself at some level.
XVI / PRODUCTIVITY
High concentration for 1 ½ hours without distraction, 4 hours better than watching / watching Youtube, or funny GIFs.
Remove the distraction and become productive in an ideal time.
XVII / SKILLS
Limited to learning the "X" language is not just learning the right way. To improve your chances of success, you should learn other skills such as basic marketing, salary, communication, and social skills.
Look at the successful programmers out there: they are all very personal, talented and not just focused entirely on code.
XVIII / INTERACTIVE ONLINE WITH OTHERS
Join the coding community, Facebook group, Twitter chats and other platforms, and do not be afraid to ask questions ("silly") that you have questions.
Ask and answer questions in places like Stack Overflow, Reddit, Quora and even blogs.
XIX / GO FACE TO FACE AND SOCIALIZE
This is the step you must really go out and connect with others.
I am a superintendent. Really. People call me hermit crab. When you put in a group you probably know where I sit? That's right, right in the corner …
If you are introverted (like me), you need to realize this, because at some point, you are forced to step out of your "comfort zone" and interact with others.
PS: Do not just focus on meetings or events for programmers. If you are a freelancer, go to general business events. Say what, when do you often see a programmer hiring another programmer?
XX / "SCHIZOPHRENIA"
You need to think like a site viewer and as the business owner (of that website).
As a visitor to the site, you need to think: When I surf the site, what are my thoughts at each stage? Does this site give me an answer to my needs? Should I trust this business or not?
As the "owner" of the website, you need to think: :: Is my site solving the problem of the viewer now? What can I do to address their needs? What can I do on my website to persuade the viewer to perform the action I want?
XXI / DO NOT GIVE UP
Before you succeed, one has to fail a few times, and there is an undeniable commonality among them that they never give up, and are always looking for new ways to do this.
Sometimes the only thing that separates success and failure is the will to continue. Do not give up your dreams, aspirations and goals